As a newly pronounced vegan, one of the things I am finding even more difficult than cutting out meat and dairy products, is finding products that do not contain any harmful or artificial ingredients. So when I came across this article on Facebook questioning if there were harmful chemicals, aka paint thinner in cereals and other everyday items, I figured it would be a good option for 'Truth or Trash: Truthometer Edition'. While I have been seeing these claims circulating the internet on and off for the past few years now, I never really came across a clear consensus on whether or not this was fake news.
Armed with the help from my peer review for this topic, I had originally intended to track down the mother referenced in the article that I saw the other day. Unfortunately, when I went back to reread it once I had decided on my topic, I realized that there was no name listed next to the mom that discovered the paint thinner in the list of ingredients on her child's cereal. Plan B was to find some more sources that claimed the ingredient paint thinner is known as (trisodium phosphate) or TSP for short, was in fact in certain cereals.
I came across an article from Activist Post, another website I was unfamiliar with. The article claimed that there is no doubt that this ingredient is used in numerous breakfast cereals simply because it appears right on the ingredients label. They go on to say that while this additive is FDA approved in small dosages, the government and an environmental awareness group The Clean Water Act have made attempts to limit the use of TSP in cleaning supplies because it can have negative effects on the environment. They also attached a video of reporters Nick Brannigan and Vicky LePage taking to the streets of Las Vegas and showing people exactly what is in their favorite breakfast cereal.
I was on almost on board until LePage very obviously offers people an organic cereal and claims "we're not promoting it or anything but…" followed by all the reasons why that cereal in particular was better. This rubbed me the wrong way and my gut feeling was that she was lying about the content not being sponsored at least in part by this 'better' cereal. Once I finished up the article I found out that Nick Brannigan is an investigative reporter and host of 'Health Conspiracy Radio' on NaturalNewsRadio.com. Although he seems to have a bit of knowledge on debunking health theories, this alone was not enough for me to consider this to be a reliable source. So I continued to dig, this time about the credibility of Activist Post. While I was disappointed I was unable to find any information from Activist Post on Snopes or any other common fact checking sources, I was relieved when I quickly found a list of fake news sites to stay away from posted by U.S. News. Surprise, Surprise, Activist Post is listed in the table and labeled as 'Propaganda'. I then found a Wikipedia post called 'Zimdars' fake news list'. Activity Post appeared on the list once again and is filed under "Websites that may circulate misleading and/or potentially unreliable information." As well as "Websites that sometimes use clickbait-y headlines and social media descriptions."
At this point, I figured it would be a good idea to try and find a more reliable source that agreed with Activity Post's claims in order to take their word for them. I found two more related articles, one from Daily Buzz Live, and the other from Healthy Food Team. Both pretty much stating the same exact points from the Activist Post article, the problem here is, neither of these sources seemed to be credible either. Just from my recent fact-checking experiences, any time I was unable to locate the name of the author of the article, it ended up being fake news. Unfortunately, the article from Daily Buzz Live had no author in sight, while Healthy Food Team credited a very vague "Admin" for their article.
Not knowing what to believe, I decided to go straight to Snopes to see if any related information ever made its way to their site. And just like that, there it was:
Hmmmm … normally this would be enough for me to rule the story as 'Trash', but I pressed on to read the entire explanation. As I did so, I began to learn that only part of the claim is considered 'false'. According to Snopes, the claim about trisodium phosphate (or tribasic sodium phosphate; TSP) being an ingredient in many cereals has been lingering around the internet for years now. Apparently, the additive was originally added to cereals as early as the 1950's. A photo that had gone viral recently was the reason the issue came back up once again.
Snopes goes on to say that the issue at hand is not whether or not certain foods contain this additive, or if TSP is commonly used as a cleaning product comparable to bleach, but instead it is about whether or not this cleaning chemical can be used safely as a food additive; which they claim it can be. They go on to make a brilliant comparison that I have never realized until I read just now: take the compound sodium bicarbonate for example. This chemical is used for the heavy-duty cleaning of many things, to bring your old silver charm bracelet back to its original glory, and even to put fires out. Sodium bicarbonate, more commonly known as baking soda, is an essential leavening agent. In order words, it is the ingredient in bread that makes the dough rise. Similarly to baking soda, TSP is can also be used as a leavening agent, particularly for baking. Snopes also reminds us that "TSP's use as a food buffering agent and its use as an industrial cleaning agent involve vastly different scales". Long story short, yes, trisodium phosphate aka paint thinner is in an ingredient in many popular cereals.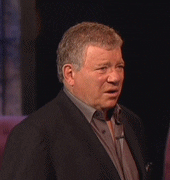 Okay Snopes, I see you. But now I had more questions…does that really mean it's safe for us to consume? How much TSP is too much for someone to ingest? Do some cereals contain more TSP than others?
According to Online Holistic Health, Dr. Michelle Kmiec, who is "a board certified chiropractic physician who also holds a Bachelor of Science degree in Human Biology, and a minor in Medical Research. She is a lifelong athlete who after curing herself 100% naturally from MS and anxiety, became an avid nutrition health researcher/promoter". So what does Dr. Kmiec say TSP is doing in your cereal? Basically, TSP gives food an ideal texture so it able to stay fresh longer while sitting on the grocery store shelf until you purchase it and take it home. In a different form, as previously mentioned, TSP is also a cleaning agent, comparable to bleach. It is the main ingredient in degreasing paint aka paint thinner.
After confirming through numerous sources that trisodium phosphate is in fact an ingredient in many common cereals, and learning its purpose for being there, I still wanted to find out exactly how TSP much was in cereal and how much a person can consume. As I mentioned above, the U.S. Food and Drug Administration calls it 'generally safe'. SERIOUSLY?!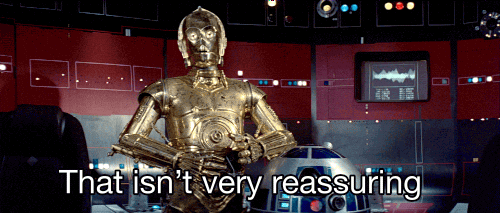 I also learned that it was considered 'unsafe' if consumed in generous amounts. According to the FDA, a person can consume up to 70 mg of TSP daily without suffering from any health risks. However, according to Natural News, cereal is not the only product that uses TS; processed meats, processed cheese, many canned soups, commercial cakes and baked goods, toothpastes, mouthwash, and even some hair coloring products all contain various amounts of TSP. The concern here is that we may be exposing ourselves to a much larger quantity of the additive each day.
Finally, I found that the Center for Disease Control advises that people to avoid contact with the compound. This is especially true when TSP is encountered in its natural form, as a white crystalline powder. According to the CDC, contact with TSP can lead to a burning, abdominal pain, collapse, or even shock. When it takes the form of a dry powder, it can cause corrosion of your skin, eyes, or respiratory system. Knowing this information, it is no wonder that people have been concerned for years about how safe it is for manufacturers to put it in foods and other products.
According to the US National Library of Medicine, other studies have also shown that if you consume enough TSP, it can even lead to the removal of vital bone calcium, the calcification of soft tissue, and kidney damage. If you ingest phosphate daily, you run a much higher risk of osteopenia and osteoporosis.
Conclusion: By the end of this fact check, I can confidently say that trisodium phosphate or paint thinner is in fact being used in numerous popular cereals, and other everyday items as well. While it is normally used as a cleaning agent that can be compared to bleach, it has a different use in foods. TSP is used as an additive in foods in order to give them a longer shelf life. While the FDA claims that humans can safely consume up to 70mg of TSP a day, the CDC has a different view on the chemical. While they did agree that a small amount of TSP (aka what is found in cereal) would not necessarily be detrimental to one's health, over consumption can lead to other health issues. According to the US National Library of Medicine, the chemical can overtime cause osteoporosis as well as kidney damage. They also go on to to agree with the CDC in suggesting that people avoid contact/ingestion of this leavening agent when possible. In regards to the original claim 'Trisodium Phosphate aka 'Paint Thinner' Found in Cereals? Dangerous for children to ingest?': while the first part of the claim was found to be true, the second, it still debatable. The FDA claims there were no negative side effects to ingesting small amounts of this chemical but the CDC does not exactly agree, suggesting that people 'avoid contact' with it. Beings that only one part of this claim was confirmed, I guess I'm going to have to file this one as